Foundations Judson Communities (FJC)
What is FJC?
FOUNDATIONS Judson Communities is a certificate level, theological education program sponsored by Central Baptist Theological Seminary aimed at pastors and church leaders originally from Burma that have been resettled in the USA. Church leaders with roots in Burma make dramatic cultural and lifestyle changes while leading congregations making similar adjustments. Many of these church leaders might not be fully prepared to meet the new situations they face in the US. The goal of the FJC program is to better equip church leaders to lead their congregations in the US by providing training in a language fully understood by those taking the course. Thus, FJC courses are taught in Karen (ကရင္), Burmese (ျမန္မာ), Kachin (ကခ်င္) or what ever language is best understood by those taking the class.
2016 Graduates and Commencement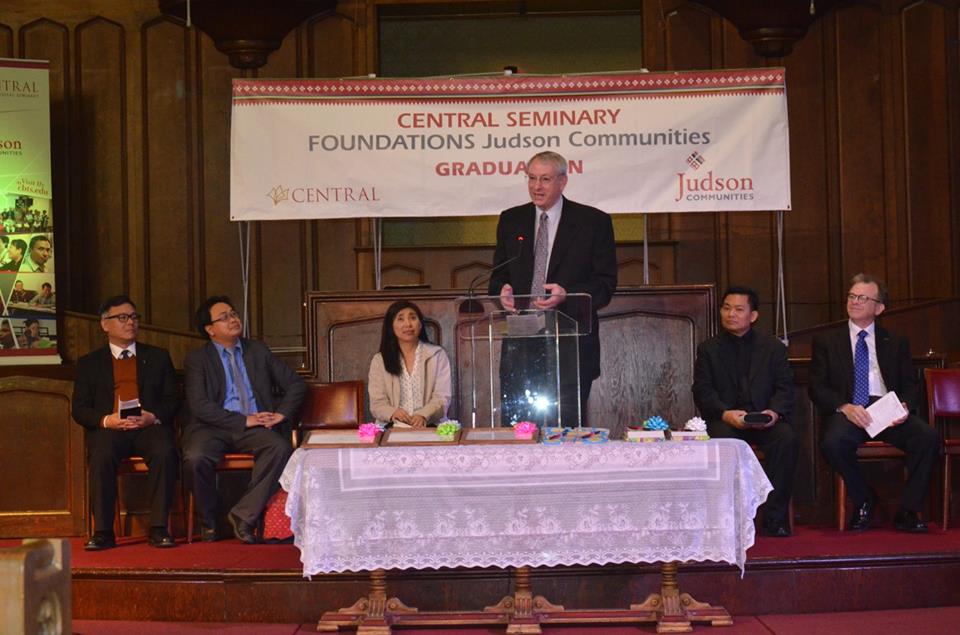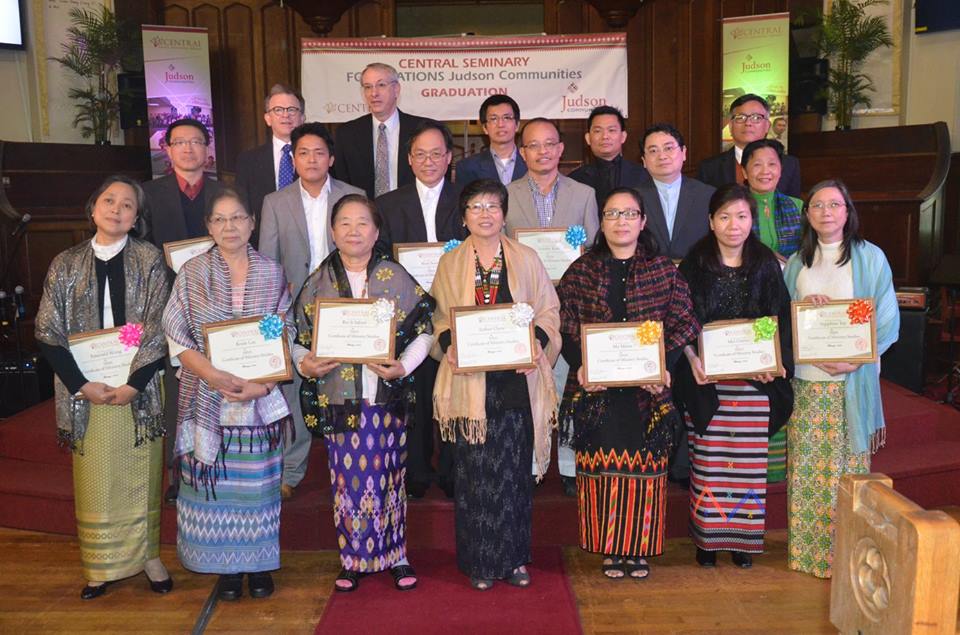 2015 Class Schedule
FOUNDATIONS Judson Communities
Schedule for:
Oakland Burmese Mission Baptist Church
Classes Held at:
534 22nd St.
Oakland, CA 94612
Date – Course – Instructor
July 18, 2015 – Baptist Heritage – Dr. Anna May Say Pa
August 1, 2015 – Old Testament – Dr. Anna May Say Pa
August 15, 2015 – New Testament – Rev. Dr. Naw San Dee KD
August 29, 2015 – Systematic Theology – Rev. Dr. Lone Wah Lazum
September 12, 2015 – Christian Education/Sunday School – Rev. Mahn Joseph
September 26, 2015 – Counseling – Sayama Hsi Mu
October 10, 2015 – Conflict Transformation – Rev. Bawm Luk Lagwi
October 24, 2015 – Ministry Ethics – Rev. Noel S. Laphai
November 7, 2015 – Human Sexuality and the Bible – Rev. Dr. Naw San Dee KD
November 21, 2015 – Youth Ministry & Generational issues – Rev. Dr. Lone Wah Lazum
December 5, 2015 – Missional Church – Rev. Steve Bils
January 9, 2016 – Congregational Nurture/Special Services- Rev. Zauya Lahpai
January 23, 2016 – Church Administration – From ABC/USA
February 6, 2016 – Local Ministry in America – Rev. Dr. Ler Htoo
Classes begin at 9:00 am and end at 5:00 pm with a one hour break for lunch.