Bay Area Burmese Christians Music Festival Worship Night!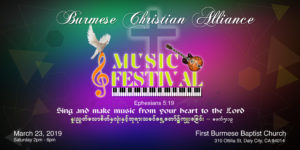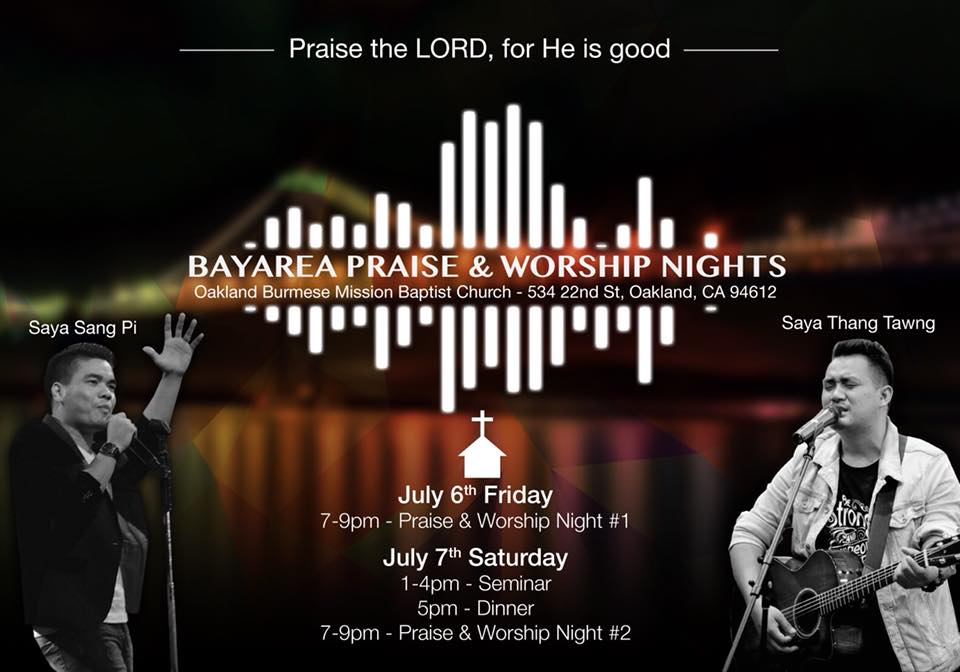 You are invited!
Praise & Worship
∼ the King of kings ∼
Praise & Worship Night:

7-9 pm
Praise & Worship Night: 7-9 pm
@ OBMBC
Hand in Hand Education | Sunday, May 20
"East Meets West: How to Love Your Children"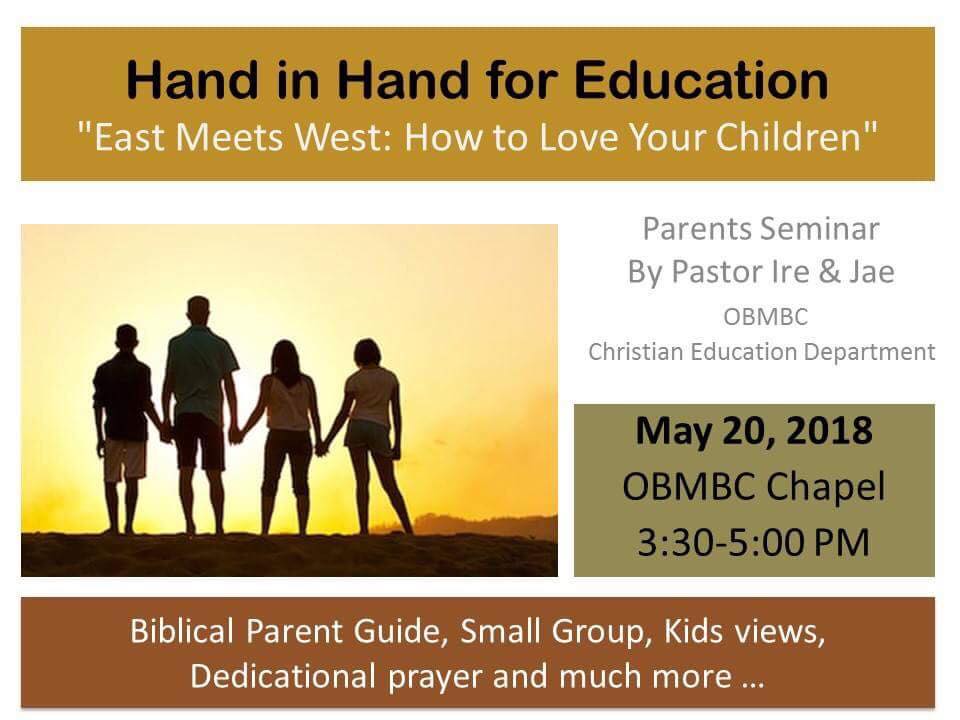 Do you struggle to talk to your teens? Do you have a heard time to understand what they say? So join us to hear from pastor Ire her insights regarding teens' culture, mindset, and experiences- how they relate to parents- to share with you. This Sunday after service at

OBMBC
This Week Event | Sunday · May 6
Kachin Internally Displaced People (IDP) …
Published: © OBMBC |
May 3, 2018
A recent civil war between Myanmar Army and Kachin (
ကခ်င္
) Independence Army in Kachin State causes many village people to flee from their homeland into jungles and cities nearby. Some villagers are still trapped between two armies in the war zone. Our church is raising fund to aid their immediate needs such as items of clothing, food, shelters, and medicines…
Read more
"And the King shall answer and say unto them, Verily I say unto you, Inasmuch as ye have done it unto one of the least of these my brethren, ye have done it unto me." (Mathew 25:40)
မင္းႀကီးက၊ ငါအမွန္ဆိုသည္ကား၊ သင္တို႔သည္ ဤသူတည္းဟူေသာ ငါ့ညီတို႕တြင္ အငယ္ဆံုးေသာ သူတေယာက္အား ျပဳၾကသမွ်တို႔ကို ငါ့အား ျပဳၾကၿပီဟု ျပန္၍မိန္႔ေတာ္မူလတံ့။ (ရွင္မႆဲ ခရစ္ဝင္ ၂၅း၄၀)
Photos: © Kachin News | Myitkyina News | Online Resources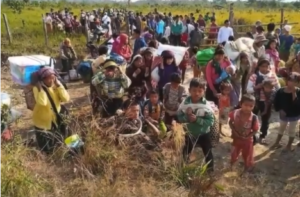 Kachin Internally Displaced People due to civil war in Myanmar during the month of April 2018… Learn more
Bible Study · Q&A
at Stephen Hub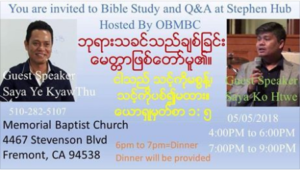 Joshua 1:5

I will never leave you nor forsake you.
ေယာရႈမွတ္စာ ၁း၅

ငါသည္ သင့္ကိုမစြန္႔၊ သင့္ကိုပစ္၍မထား။
Burmese Christian Alliance – Revival Service
ျမန္မာခရစ္ယာန္ သဟာရ
EAST BAY MYANMAR CHRISTIAN FELLOWSHIP (EBMCF)
Revival & Refreshing for God's people
Date: Saturday, April 21st
Time: 3:00 ~ 6:00 pm
Holy Cross Lutheran

Church
1092 Alberta Way · Concord · CA 94521
ရာဇဝင္ခ်ဳပ္ ဒုုတိယေစာင္ ၇း၁၄

ငါ့နာမျဖင့္ သမုုတ္ေသာ ငါ့လူတိုု႕သည္ ကိုုယ္ကိုု ႏွိမ့္ခ်သျဖင့္၊ ငါ့မ်က္ႏွာကိုု ရွာလ်က္ ဆုေတာင္းပဌနာျပဳ၍ အဓမၼလမ္းကိုု လြဲေရွာင္လွ်င္ ငါသည္ ေကာင္းကင္ဘံုု၌ နားေထာင္မည္။ သူတိုု႕ အျပစ္ကိုု ေျဖ၍ သူတိုု႕ျပည္ကိုု ခ်မ္းသာေပးမည္။