Sunday Worship Services
Little-Kids Service (Preschool/Kindergartener)
9:30 AM – 10:30 AM via Zoom
Kids (Elementary/Preteen) Service
11:00 AM – 12:00 PM via Zoom
3:00 PM – 4:00 PM via Zoom
ျမန္မာ (Burmese) Service
1:00 PM – 2:30 PM in-person & Facebook Live
6:00 pm – 7:00 pm via Zoom
Monthly Intercessory Prayer meeting
1st Saturday of the month 7:00 – 8:00 PM via Zoom
Note: Specifications subject to change without notice. For more detail, please refer to Bulletin. If you would like to join services in Zoom, please contact us for links at obmbc2007@gmail.com
Every first Sunday of the month. Please bring your favorite dishes for sharing Agape feast after service, thank you.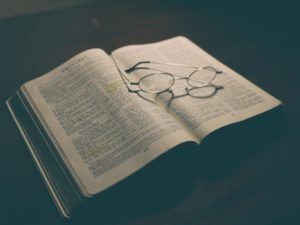 Sunday School
12:30 – 1:00 pm in Sanctuary
Children

Sunday
School K-12
Youth Sunday School
English speaking youth & young adults
1:00 – 3:00 pm in Upper worship hall
(Note: Due to COVID 19 restriction, these onsite services are temporary closed.)
Sunday Small Group
Senior, Men Fellowship, Women Fellowship, YAF, and New Families groups meet after worship service at various rooms. Please join in for edification of one another.
Sunday Fellowship & Meal
Afternoon lunch 3:00 – 4:00 pm
Friday night Oakland Cell Group
We meet weekly on Friday evening at member homes in Oakland. Please contact pastor Lone for the location. Meeting time 6:00 – 8:00 pm.
Saturday night Fremont | Union City Cell Group
We meet weekly on Saturday evening at Stephen Hub in Fremont/Union cities. Please contact Deacon Tin Win Soon for detail information. Meeting time 5:00 – 8:00 pm
.
Wednesday night Deacons' Prayer Meeting
We regularly meet on Wednesday night at one of the deacons' home for training, sharing, and prayer. Meeting time 6:00 – 8:00 pm.
Saturday night Youth gathering Fremont | Union City
Preteens and Teens are gathering for Bible study and fellowship along with Young adults who also serve them through Mentor-ship program. They meet in Stephen Hub between 5 – 8 pm